If you remember, back in June/July I worked on a small project to make it easy to build small community pages that aggregate content produced from many sources. As I shared in the post, worker-planet was built to run on "Cloudflare Workers" without the need to manage a server yourself.
A short time afterwards I noticed that Cloudflare was running a challenge for developers to build on top of their tools/services. So I submitted worker-planet, since it already complied with all requirements.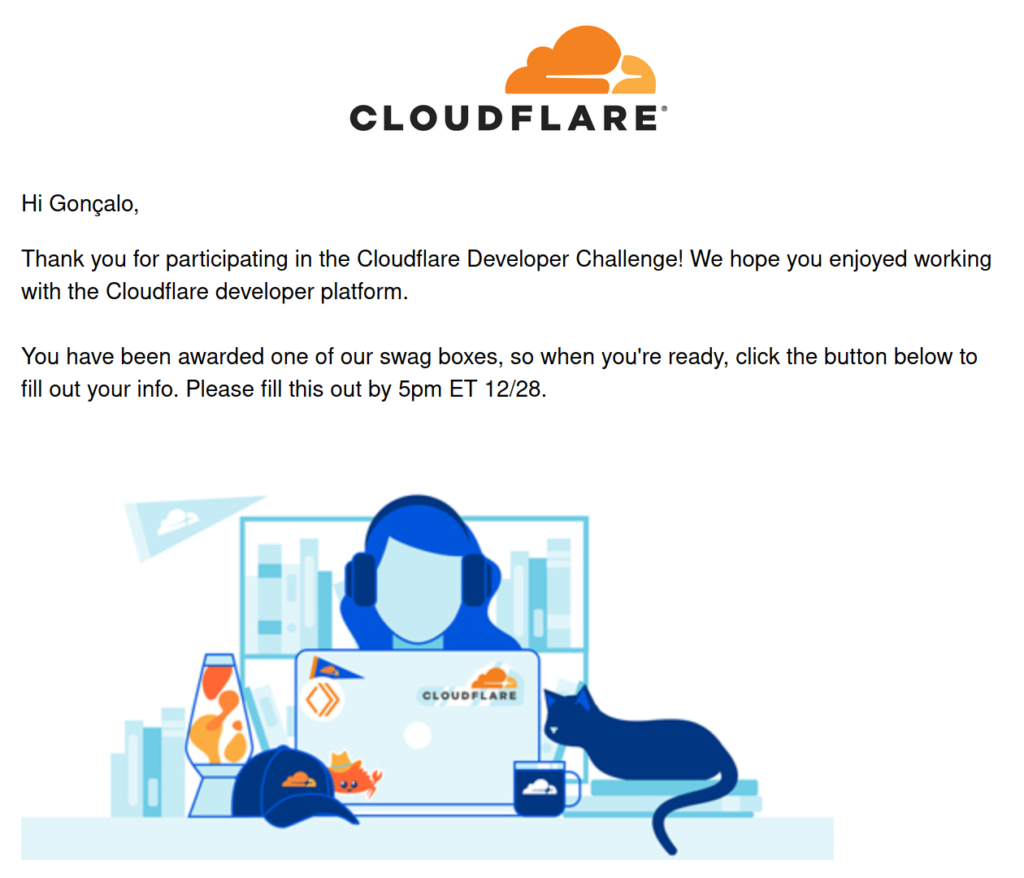 Today I found out that it was awarded one of the 300 prizes.
That's cool, at least I'm not the only one that finds it useful. Perhaps I should fix some of the existing issues and improve the project (like better instructions and more themes?).
If you haven't tried it, please do and let me know what you think. If you are better than me (the bar is very low) at building custom themes, feel free to contribute one, I would appreciate.
I will try to release a new version early in 2022.