Take a picture, add some pre-made effects and share. Now just wait for people to leave comments on your "work". These were the steps that i made till i reach this photo: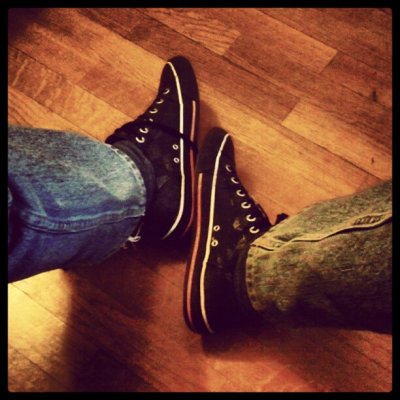 The biggest tech news in the last few days was around this simple process and the application that is behind it. It's called "Instagram" and Facebook just paid more than 900 million dollars for it (more than The New York Times current market value, according to some websites).
I already knew the service but never had tried because it was only available for the iphone. Recently with the launch of the android version and all the buzz around the deal with facebook, i decided to try the app and see if it worth all that noise around it.
The greatest weakness that i see on the service is that it doesn't have a web interface, so basically all the network only functions within the mobile app, which is very limiting. People are comparing this application with Youtube, saying it is the same thing for photos, but Youtube works everywhere (almost all platforms) and Instagram doesn't.
Besides that and in a overall view, the app is addicting, has a nice design and you learn fast despite the icons and menus aren't obvious at first (on the android version). I found myself watching photos and more photos that i didn't even care about, and that is a good sign.
In conclusion, i am from the opinion that it was a nice move from facebook to buy Instagram but it was very (very) overvalued, since there are lots of other great ways to share photos on the web.
Time will tell if it was well spent money or not.